Inspired work, inspiring vision.
In press
The rise of wireless sensors, pocket ultrasound devices and AI-enabled tools
May 2023 in ACCPM
Pulse contour techniques for perioperative hemodynamic monitoring: A nationwide carbon footprint and cost estimation
April 2023 in the BJA
Smartphone-based automatic assessment of left ventricular ejection fraction with a silicon-chip ultrasound probe
March 2023 in the BJA
Predicting intraoperative hypotension: From hope to hype and back to reality
January 2023 in the EJA
Mirror, mirror on the wall, who is going to become hypotensive?
December 2022 in Critical Care
Machine learning for the real-time assessment of left ventricular ejection fraction in critically ill patients
The Quality of the AP waveform
ESICM 2022 video
The future of hemodynamic monitoring
IFAD 2022 video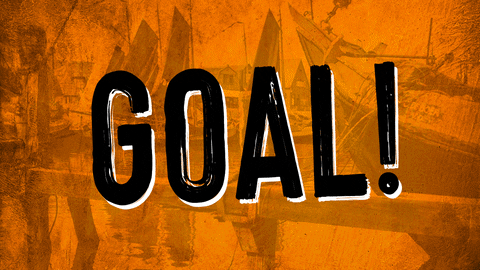 Goal-directed hemodynamic therapy
M.o.N.i.T.o.R.
YouTube Video
AI in Anesthesia & Critical Care
YouTube video
Cardiac output monitoring in 2050
YouTube video
FM will be in Milano
to discuss monitoring innovations
FM will be in Glasgow
to discuss affordable solutions for advanced hemodynamic monitoring
FM will be in Milano
to discuss hemodynamic and postoperative monitoring
FM will be in London
to discuss wireless wearables on hospital wards
FM was in Lisbon
to discuss innovations in pulse wave analysis
FM was in Brussels
to discuss the rise of wireless wearables on the wards
MiCo helps medtech companies, digital health startups, and life science investors to
​
make the right strategic moves

create innovative solutions

build clinical & economic evidence

develop credible value propositions

bring visibility to their products and organization.
MiCo is located in the heart of the Health Valley* (aka Swisslicon Valley) and is proud of its worldwide clinical & research network.
* 700+ Medtech & biotech firms + 2 University hospitals (Lausanne & Geneva) + 1 world-renowned engineering school (EPFL)
http://www.republic-of-innovation.org/HealthValley
​
​
​
​
​
​
​
​
​
MiCo was founded and is led by Frédéric Michard, MD, PhD
Visionary critical care doctor ​
Former Chef de Clinique at Assistance Publique-Hopitaux de Paris, France
Former Vice President, Global Medical Strategy, at Edwards LifeSciences, a California-based medtech company with >$3B annual revenues
​
​
​
MiCo is specialized in
​
physiologic monitoring (cardiac, respiratory, and metabolic monitoring)

graphical displays

the Internet of Medical Things (IoMT),

and wearable technologies.
​
​
Services provided by MiCo include
Discovery & Business Development. MiCo helps you identify disruptive technologies that will transform health care and your business.

Product Development. MiCo helps you develop innovative and differentiated products meeting real clinical needs. MiCo is expert in graphical displays.

Clinical Evidence. MiCo helps you define your clinical strategy, find the right partners, as well as present and publish your findings in a scientific, comprehensive, and impactful manner.

Education. MiCo helps you develop customized material (from slide decks to serious games) suitable for both internal and professional audiences.

Marketing. MiCo helps you to correctly position your products and develop credible value propositions.

Health Economics. MiCo helps you build models demonstrating the economic value of your products and solutions.

Communication & Copywriting. MiCo is expert in medical communication and helps you design clear presentations and brochures, with a scientific yet accessible content, and simple, impactful take home messages.

Visibility. Thanks to its worldwide clinical network and participation in international congresses, MiCo quickly brings visibility to your products and organization.